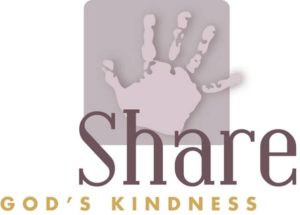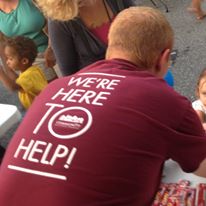 CAC offers a variety of ways for you and your family to get involved in  ministries.  From individual efforts, to partnering with local groups and agencies, to traveling to help those in need, we encourage and support our people in sharing God's kindness with those around us.
At CAC
Worship Service Volunteers
Each Sunday, there are opportunities available to participate as a greeter, usher, worship team member, video operator, or children's ministry assistants.  If you are interested in participating in any of these areas, or some of our other team serving opportunities, you can complete a connection card during church or use the online volunteer card that will be sent to the church office.
Locally
Growth Group Service Projects
Each of our adult growth groups participate in a service project of their choosing.  Some examples include helping with the Ronald McDonald house in Hershey, showing God's love to a local nursing home and teaming up to work with Habitat for Humanity in Harrisburg and adopt a local family for Christmas. Click her for more information about our Growth Group Ministry.
Faculty Service Nights
We partner with Lawnton Elementary School, just a few blocks from the church, to help their teaching staff complete an assortment of projects.  Several times a year, a CAC crew over to the school for an evening and cut, paste, laminate, sort, and laugh our way through the evening.  This is a tradition we began in 2005 when we met for worship at Northside Elementary School.  We are happy to lighten the teacher's loads so that they have more time for their students.
Globally
Operation Christmas Child
For the last nine years, our church has contributed shoeboxes filled with toys and supplies for kids around the world to be given as Christmas gifts through Samaritan's Purse Operation Christmas Child.  Collections happen in November of each year.
Mission Trips
We recognize that the body of Christ is not limited to the area we live and work in.  We support teams that travel to other  parts of the country and world to be the hands and feet of Christ.  Previous trips have included Appalachia, New Orleans,  and Macedonia.  In both 2009 and 2011, we travelled to Trujillo, Peru to work with kids and families that live and work in the  garbage dump there. In 2013, we partnered with Heart of Harrisburg to help with their VBS kickoff and in 2014 brought in  a team from Canada to continue to help the Heart of Harrisburg church to help other's discover God's goodness.
InkaLink
This ministry is designed to reach children and youth in Latin American countries.  They provide care, food, education, and the light of Christ to children who don't have families who can adequately care for them.  CAC has served with IncaLink in Trujillo Peru as well as raised funds for the completing the well for the orphanage.
Samaritan's Purse
This international organization provides tangible aid to the world's suffering, poor, and sick through both disaster relief and ongoing community assistance.  They reach hurting people with food, medicine, and other assistance in the name of Jesus Christ.  At CAC, we have served with them on domestic disaster recovery projects as well as annually collecting shoeboxes as part of their Operation Christmas Child project.

Christian & Missionary Alliance
This is the homepage for our denomination.  From here you can learn more about work the C&MA is doing throughout the world to lead others to discover God's goodness.