Kids are important to Jesus!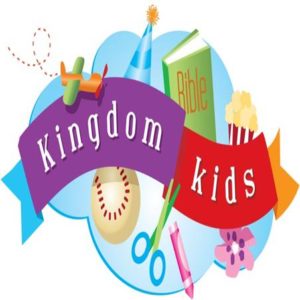 While other people were trying to shoo kids away from Jesus, He was picking them up and putting them on his lap.  Jesus said that in order for people to enter His kingdom, they must become like little children.  And one of His most stern warnings was given to those who would cause a little child to stumble from trusting their Heavenly Father. 
Children are important to the CAC family, too.  Our goal is to help people of all ages to discover God's goodness, trust God's wisdom, and share God's kindness.  We teach the Bible to children so they can explore and discover God's goodness. We want children to understand that God loves them, that God is always with them and that they can trust Him to take care of them.  We want them to believe in their heart that God's ways are always the best ways.  We want children to enjoy learning about God.  Discovering the good news of Jesus should never be boring to children.  We want Kingdom Kids to be one of the highlights of their week
What Can I Expect for my Kids?
 ➡ You can expect a safe environment with leaders who love children and who are good at teaching children.  For extra safety's sake,  all of our children's leaders have to clear background checks before they can be leaders.  Parents can feel comfortable sending their kids to Kingdom Kids.
 ➡ You can expect your child to hear Bible stories that will help him or her discover God's goodness, learn how to trust God's wisdom and learn how to share God's kindness with others.
 ➡ You can expect your child to sing songs and learn memory verses that will help him or her remember what they learn.
 ➡ You can expect your child to  have fun with crafts and games.
 ➡ You can expect your child to smile and laugh with a room full of children their age while you worship and discover God's goodness in the main worship service.

 ➡ It's easy!  Start by attending worship with your child at 10:00.   Part of the way through the worship time, children ages three years through fifth grade will be dismissed to Kingdom Kids.  All your child has to do is follow the leaders and the other children to their meeting room in the lower level.  If it is your child's first time to attend Kingdom Kids, you are welcome to walk with them.  After worship, there is usually a brief time for adults to talk and connect with each other.  You can go to the Kingdom Kids rooms to pick up your child at 11:30.  There are signs outside each doorway.
 ➡ Attend the class with other children of the same age.  There are three classes.  The preschool class is for children age 3-5; Kingdom Kids is for children in Kindergarten-second grade and Kingdom Kids 2 is for students in third-fifth grades
.